Nigerians has mocked the federal government on their frequent traveling abroad for treatment anytime they are sick.
It was reported that the Chief of Staff to the President, Ahj. Abba Kayri, and the governor of Bauchi State, Governor Bala Mohammed tested positive to the Coronavirus.
People are making mockery of the president, his chief of staff, the governor and the entire Nigerian political class in Aso Rock and beyond, who are currently running helter-skelter in fear, as most of them have had direct or indirect contact with the two confirmed cases in the past few weeks.
"Build hospital, una no gree," is the new mantra on the lips of every social media user, as they mock the government because they are now doomed to facing the Nigerian health sector which they refused to develop over the years.
Check out the tweets below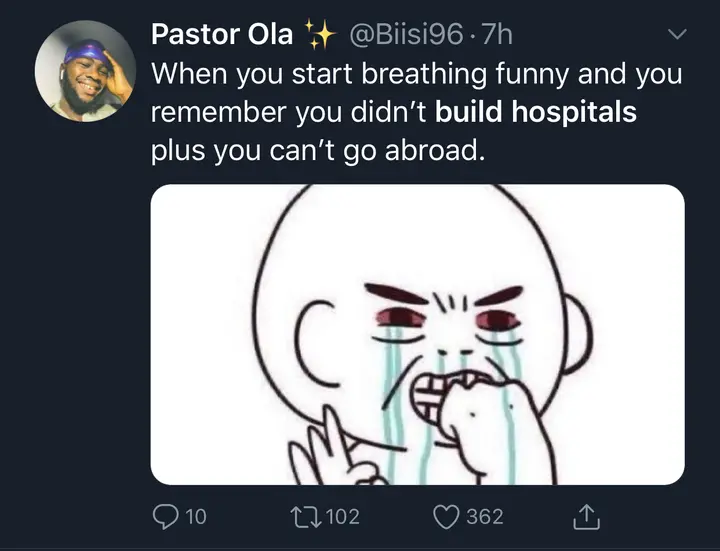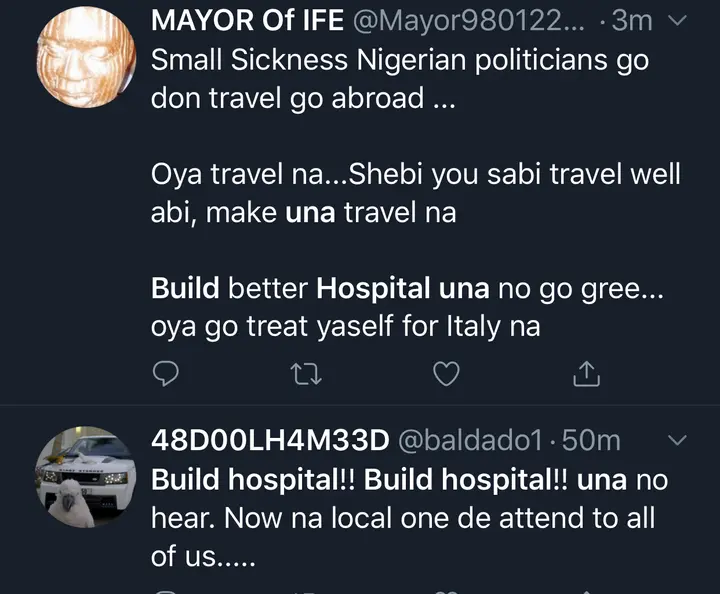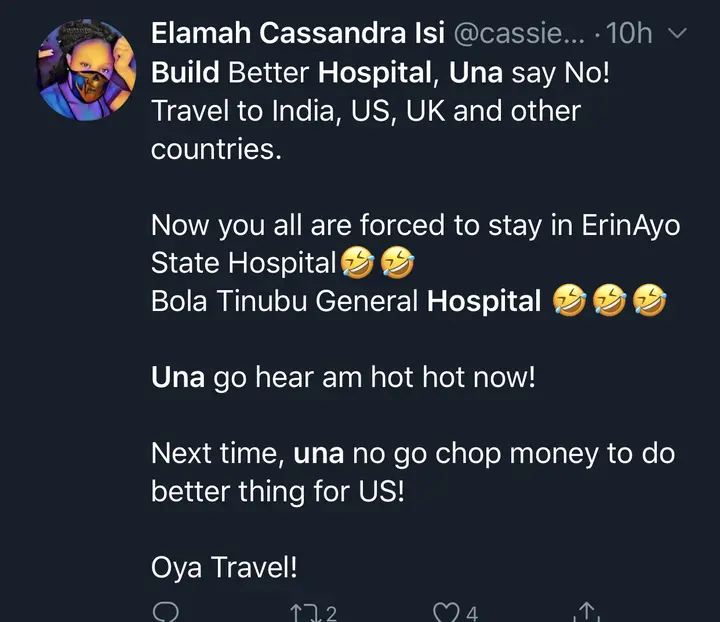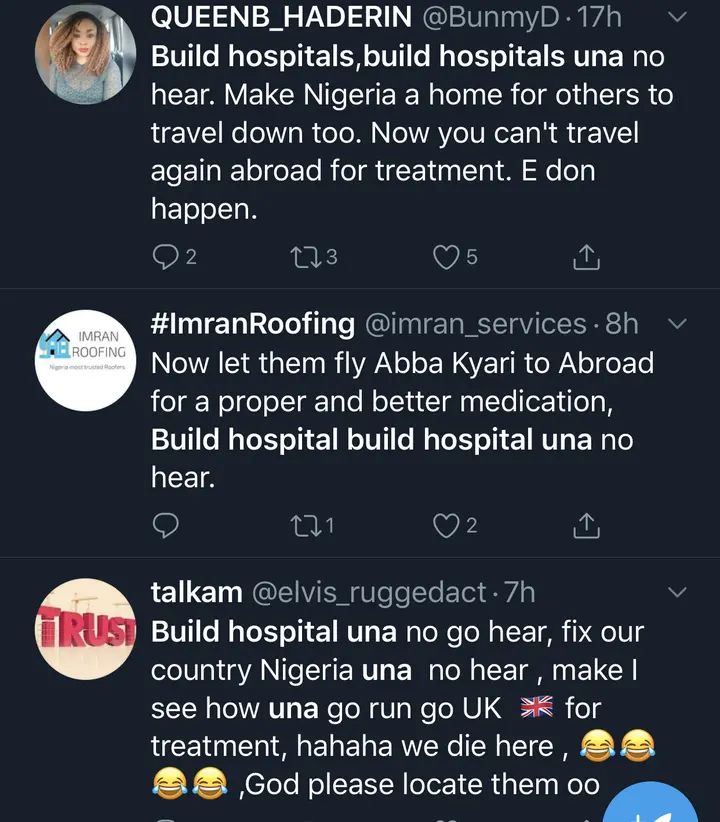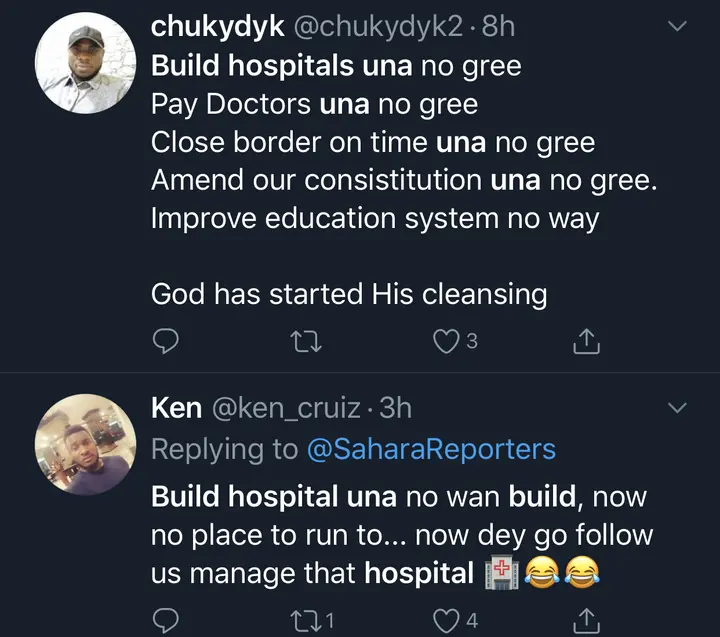 It will be recalled that ever since President Muhammadu Buhari became president, he has always taken his medical checkups in a London hospital. Also, when his son had a motorbike accident sometime ago, he was flown abroad to receive treatment. Over the years, the Nigerian political class have been treating Nigerian hospitals like a plague, a desolate place which they would never ever come close to, but right now, I guess the chicken has come home to roost.